Please complete the full application at: TASLP:Career Search (entertimeonline.com)
Environmental, Health and Safety Manager (EH&S)
Fort Worth, Texas
About TAS
TAS Environmental Services, headquartered in the Dallas-Fort Worth metroplex, has become one of the largest industrial hubs in the country. Our service mix, as well as our operational footprint, continue to grow and now reaches across the south and into the midwest. Our core lines of business include.
• Emergency Response (24/7/365)
• Industrial Services
• Transportation & Container Rentals
• Environmental Waste Services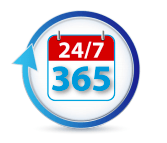 Full Job Description
The Health, Safety, & Training Manager develops and implements company Health & Safety Training Program. Duties include, but are not limited to the following:
Administers safety, accident prevention, housekeeping, environmental and other safety related programs.
Performs observations and evaluates workplace environments, equipment, and practices, to ensure compliance with company safety standards and government regulations, including recommending preventable measures when needed.
Creates, evaluates, and administers the safety program to address inadequacies within a program to include the creation and presentation of training programs for management, supervision, or employees.
Demonstrates knowledge of applicable rules and regulations including, but not limited to OSHA, TCEQ, EPA, and company policies and procedures
Has demonstrated knowledge and ability to create, evaluate, and administer company policies and procedures concerning safety, health, and environmental matters.
Initiates and maintains safety awareness programs and fosters such programs to improve awareness.
Develops and maintains professional relationship with regulatory, client, and contemporaries to foster professional image of the company.
Provides guidance to management through interpretation of the Safety & Health Program.
Conducts investigations of accidents and incidents that may require litigation; obtains and protects collected data.
Maintains records, reports and documents that may be required to meet corporate or regulatory requirements.
Conducts evaluations of specific areas to detect safety, health, or environmental conditions.
Can prepare, maintain, and retrieve reports or documentation concerning the portion of the safety program assigned.
Has responsibility for the safety of those being supervised and ensures they comply with established safety policies and procedures and practice safe work habits.
Requirements
5 years health and safety management experience
Strong background in the development, coordination, and administration of occupational safety programs relating to the hazards associated within the industry
Strong written and oral communication skills and proven abilities to interface with multiple work disciplines
Ability to travel 30% of the time.
Strong PC skills including Word, Excel, Power Point, and Internet
Job Category:
customer service representativewaste
Job Location:
fort worthtexas